These Vegan Thanksgiving Recipes are full of flavor, plant-based, and even those who aren't Vegan will LOVE them!
It's the time of the year when everyone is rushing to the stores and using every burning and every square inch of the oven, HAPPY THANKSGIVING! It's also the time of the year where many of us are scrambling around thinking about what to put on the Thanksgiving dinner menu.
There are many dietary concerns these days and more and more people are going vegan and plant-based. Here you will find Vegan Thanksgiving recipes that everyone will enjoy, even those who aren't vegan!
Thanksgiving Side Dishes
Side dishes are the biggest part of Thanksgiving. They take up most of the plate and when you think about it, many are already vegan. For the ones that aren't vegan most are easily adaptable.
Vegan Mashed Potatoes are first up – yes, it's possible to make the best vegan mashed potatoes you'll ever taste with plant based milk, vegan butter and some vegan cream cheese!
Our Roasted Broccolini makes for a delicious and gorgeous green side dish. This recipe is gluten free, vegan, and low carb.
Our Cucumber Salad is a great light and healthy side dish!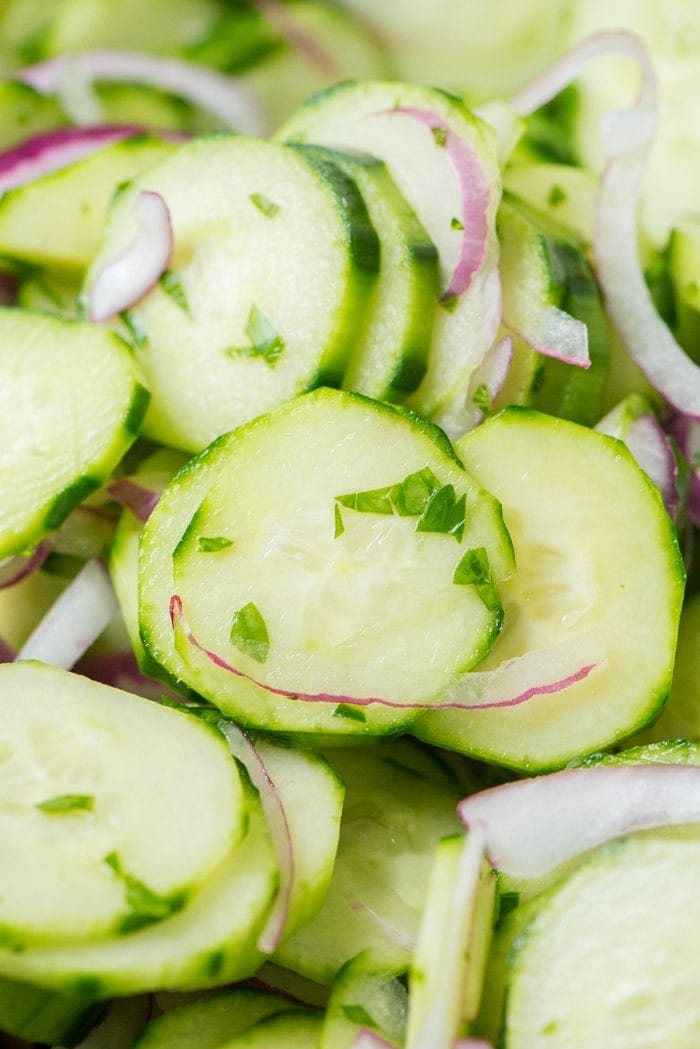 Caramelized deliciousness, Roasted Butternut Squash! This is a sheet pan side dish, so you'll be able to make enough to feed everyone!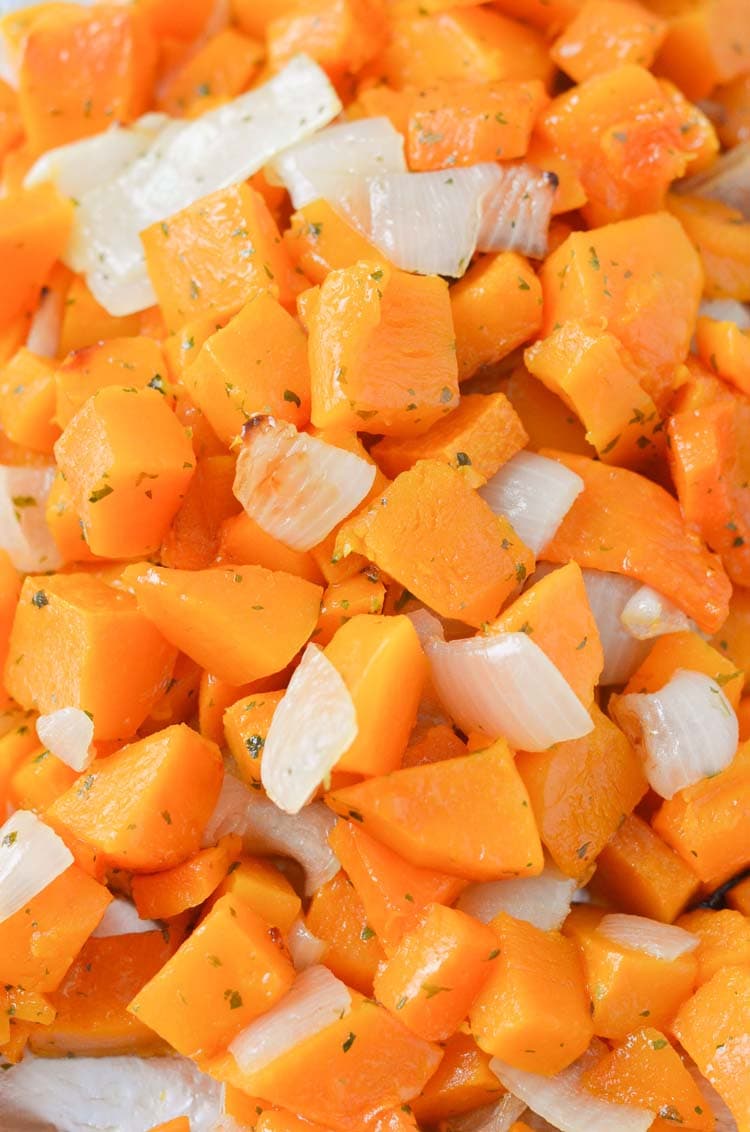 Roasted Beets and Sweet Potatoes will be a hit and everyone will be shocked how much they love beets!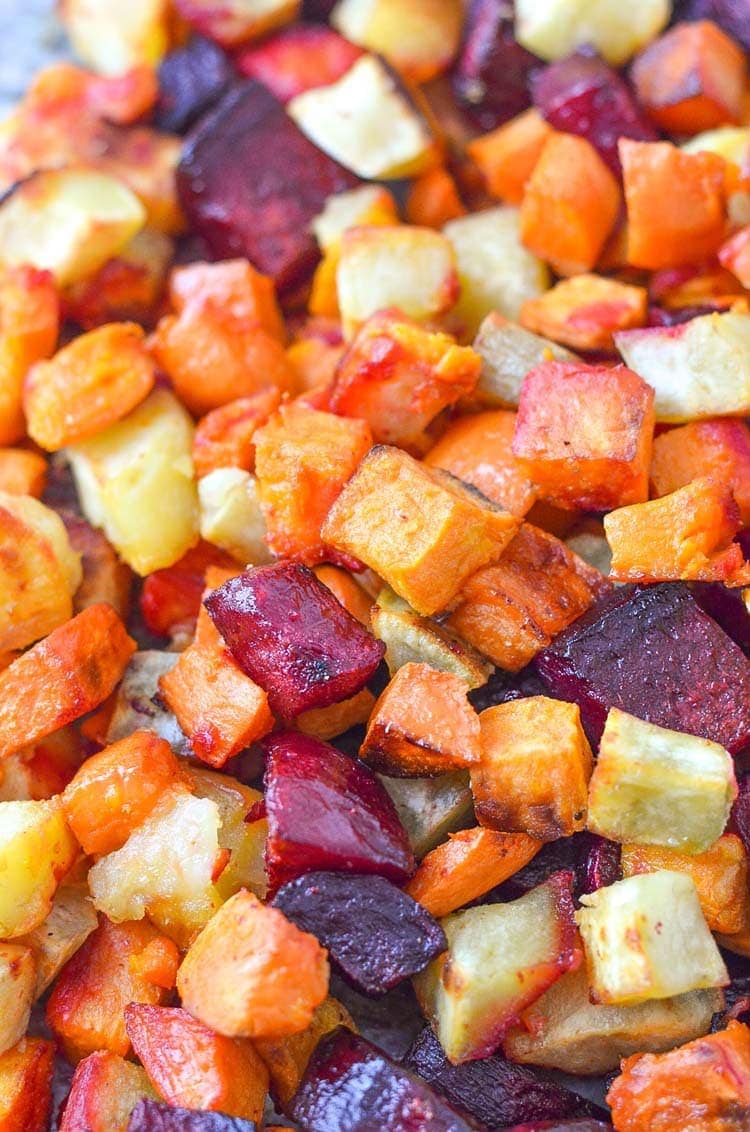 Swap out regular sweet potatoes for PURPLE Sweet Potatoes! These Roasted Purple Sweet Potatoes make for the perfect side. Purple Sweet potatoes are rich in antioxidants as well!
Vegan Stuffing using day-old bread, vegan parmesan cheese, mushrooms, artichokes, faux chicken broth, and seasonings. This plant-based stuffing recipe is a hit!
Roasted Brussels Sprouts with Garlic is such a simple sheet pan side that cooks up in 30-45 minutes, if you've never tried Brussels Sprouts, try this recipe!
Vegan Potato Salad is one of the comforting recipes that everyone should know how to make. This recipe uses vegan mayo!
This Vegan Coleslaw only has 6 ingredients and takes just under 10 minutes to make. Great for topping sandwiches or even on its own!
Vegan Macaroni Salad that NO ONE would even guess is a vegan recipe!
Vegan Green Bean Casserole using real ingredients. Vegan and can also be gluten-free. No canned soup mixes in this recipe!
Roasted Radishes caramelized oven roasted with seasonings. Excellent low carb side dish option!
Or go for a lighter green bean recipe, with this lemon garlic butter green beans. Swap vegan butter for regular.
Thanksgiving Appetizers
Appetizers aren't the main star of the show on Thanksgiving, but that's okay! There's plenty of food to enjoy and with these vegan appetizers recipes, you'll have a few options!
Vegan Garlic Bread loaded with garlic, fresh herbs, and olive. Plus a secret tip to make the best garlic bread spread without a vegan butter substitute.
Avocado Toast to get your daily greens in! This avocado toast recipe is loaded with kale guacamole and topped with sliced tomatoes and balsamic vinegar.
Our Sweet Balsamic Onion Relish Recipe is so good that you might even eat it plain.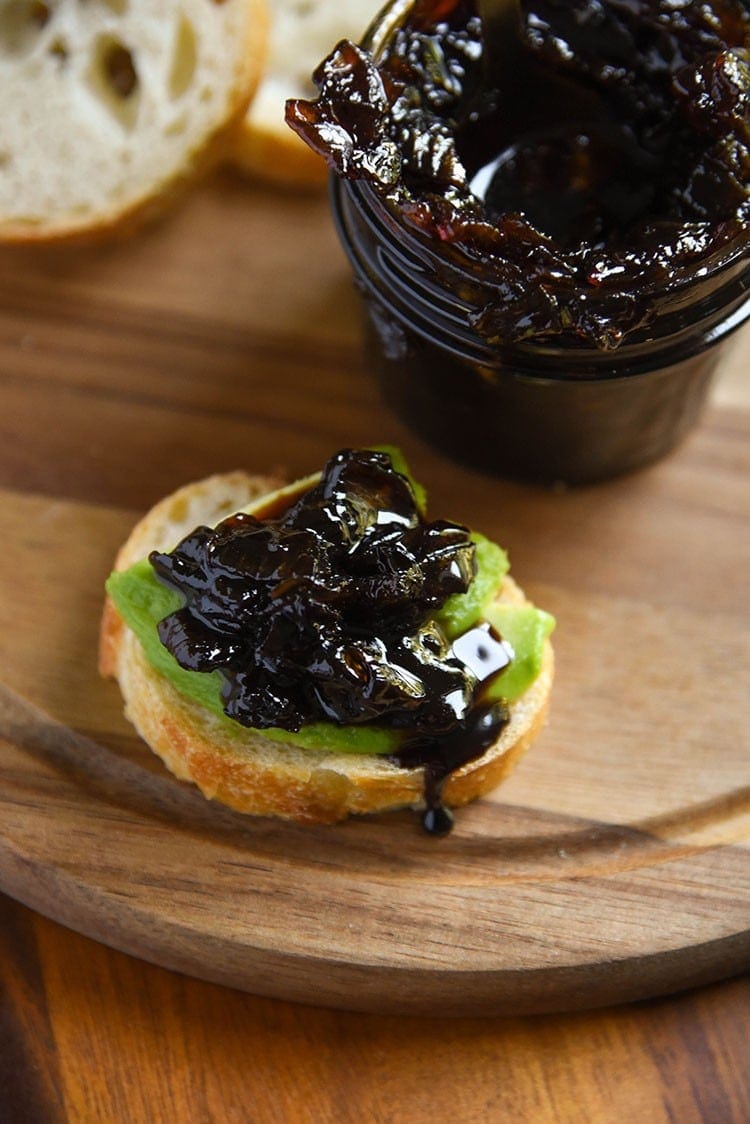 Thanksgiving Main Courses
Most opt for tofurky, lentils meatloaf, or stuffed squashes, these two vegan dinners stood out from the rest.
Juicy mushrooms take center stage in this vegan mushroom wellington – a fun spin on the classic beef wellington.
Stuffed delicata squash makes for the perfect transitional side. The main dish for vegetarians and vegans, or a side for those who aren't.
These twice baked sweet potatoes are filled with plant-based sausage and apples!
Thanksgiving Desserts
Dessert is the best part! After a heavy meal, you can go for something light and refreshing, or stick with the theme of the night and go straight for the tried and true like apple pie, pumpkin pie, etc.
This cantaloupe fruit salad is colorful and refreshing! It's so good and easy to make. Plus, it's perfect for potlucks!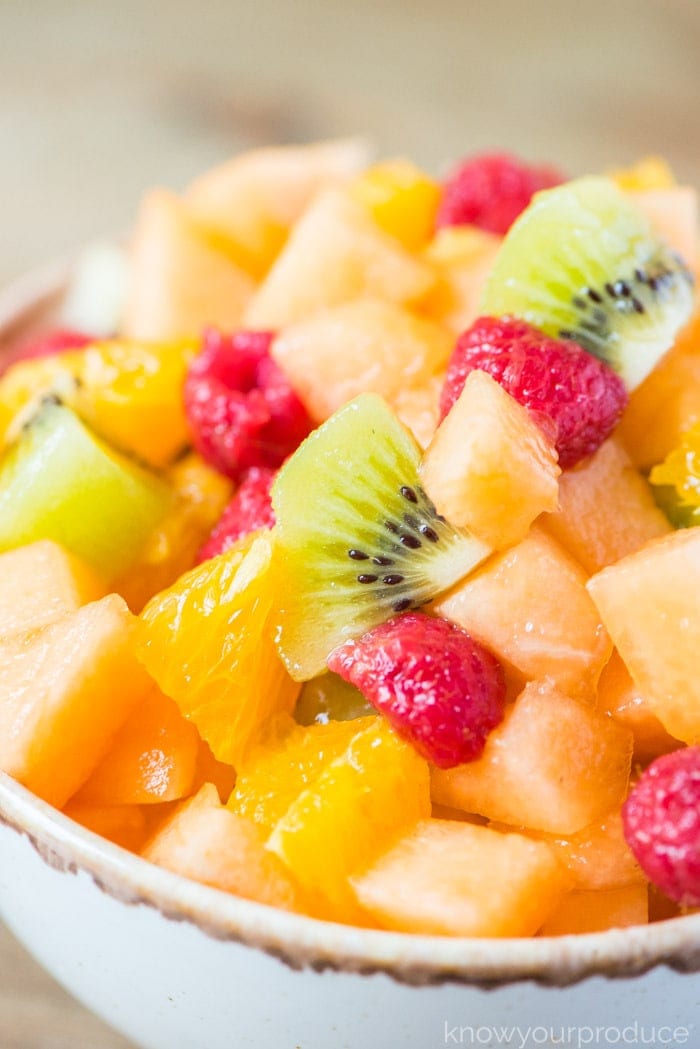 This Dairy Free Pumpkin Pie recipe is so delicious, you'd never even know it's a vegan pumpkin pie recipe! It's dairy free, egg free, and has a gluten free option!
Thanksgiving Drinks
This Slow Cooker Orange Pomegranate Cider is not only delicious, but it's also kid-friendly!