Learn how to roast vegetables to perfection with this easy oven roasted vegetable tutorial, plus find delicious roasted vegetable recipes.
Roasted Vegetables make for an easy and nutritious side dish. It's pretty simple, just chop up some veggies and roast, right? Well, yes, but there are a few things to follow if you want perfect roasted veggies.
You can roast any vegetable, pretty much any vegetable you have in your house can be roasted, AND you can even make roasted fruit too! Strawberries and Peaches, in particular, are our favorites to use when making roasted fruit.
how to roast vegetables
don't overcrowd the baking sheet
Too much on your baking sheet will cause the vegetables to steam instead of roast. When you're roasting your veggies you want them golden and slightly crisp on the outside. Make it so that you can see a bit of the pan when you're roasting vegetables in the oven. Roasting brings out the sweetness of your veggies and caramelizes them.
IF you want them to be softer, then it's okay to crowd the pan, for example, we like our butternut squash soft and tender.
Air Fryers are excellent for roasting as well, we especially love the circulated airflow in their pans, no real reason to flip. One thing to mention, most air fryers contain nonstick pans and housing with loads of chemicals, for this reason, we recommend an air fryer oven like the Cuisinart air fryer toaster oven.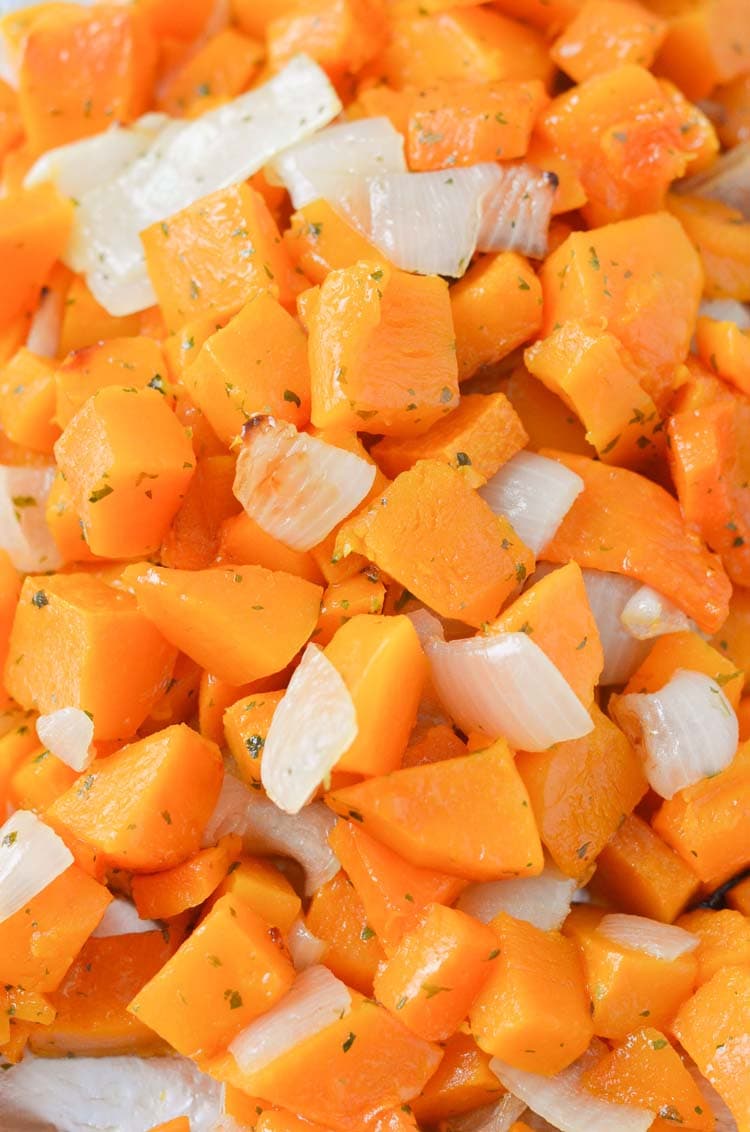 use enough oil and the right oils
If you don't oil your vegetables you will get dried out veggies that aren't that appetizing or appealing. Also, keep in mind that certain oils have a higher smoke point than others. So for example when we're making roasted vegetables and baking them at 425-450°F we'll use Thrive Algae Oil which has a 485°F smoke point. Olive oil is not ideal for cooking at high temperatures. Read more about oil smoke points.
what temperature for roasted vegetables
Roasted vegetables should be slightly crisp like we said above, to ensure that we roast vegetables at 425-450°F. When you roast the vegetables you're going to a caramelized exterior. You don't want to overcook your vegetables.
don't roast in a cold oven
Make sure your oven is hitting the temperature before putting the vegetables in the oven. You can also verify that your oven is the correct temperature with an oven thermometer.
how long to roast vegetables
Roasting time is typically around 30 minutes and 40 minutes for most vegetables but can even go up to an hour for some vegetables. Remember to toss the vegetables around 15 minutes or 20 minutes into the cooking time to ensure a nice golden brown on each side.
skip the foils, silicone mats and yes, even parchment paper.
When you roast veggies all you need is the pan. The contact with the pan will really crisp up the bottom of the veggies and allow them to caramelize more.
If you're roasting something that will end up messy and ruin your pans so bad that you need to scrub like no tomorrow, go ahead and use a Silpat, otherwise, it shouldn't stick too bad if you oil properly and you're using a good quality pan. When we use parchment paper we opt for unbleached parchment paper rather than white bleached parchment paper.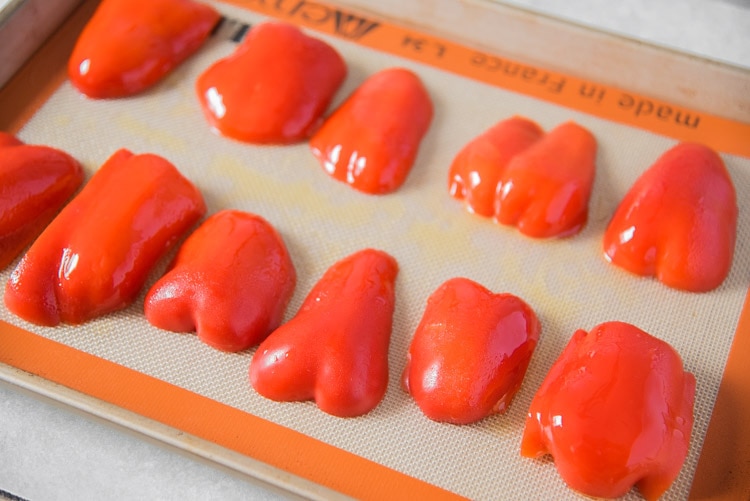 We do not recommend cooking with aluminum foil. Why? Studies have shown that aluminum products can leach into your food. That means some aluminum sheet pans may be an issue.
Our top pick is USA Bakeware which has a silicone coating and they are PTFE and PFOA free. There's also stainless steel bakeware which does not contain aluminum.
don't overcook roasted vegetables
You want a tender inside, slightly crisp outside. We want a little browning and caramelization, but you don't want vegetables that are badly charred. Once vegetables are overcooked they develop a very bitter taste. Caramelization good, burnt not so good.
how to use roasted vegetables
Now that you know how to make roasted vegetables, how do you use them?? Roasted vegetables make a great side dish, puree, or even a snack. We love making a big batch of roasted vegetables and just snacking on it cold.
Now you're officially a pro and know how to roast vegetables in the oven! Be sure to pin this post to save for later.