Find the best apples for baking as you pick apples for the next apple recipe. From sweet to tart, these apples hold their shape baking.
There are so many varieties of apples, so the options for picking the best apple for baking can be pretty overwhelming. We're sharing our favorite apples for baking so you can have a perfect apple recipe every time!
also, check out Types of Apples – Most Common Apple Varieties
Granny Smith
Granny Smith is one of our top picks for baking. They are juicy but hold their shape and don't break down. They are also tart and balance the sweetness in a recipe. You can't go wrong baking anything with a Granny Smith apple. We love it for our Jewish Apple Cake and Apple Bread.
Honeycrisp
Honeycrisps have a texture and tartness similar to Granny Smith but have more sweetness. They're firm and hold up well in recipes. It's another top pick for being super versatile for baking for us. You can also use them for fresh recipes too, like our vegan caramel apples or chocolate covered apples just like Granny Smith.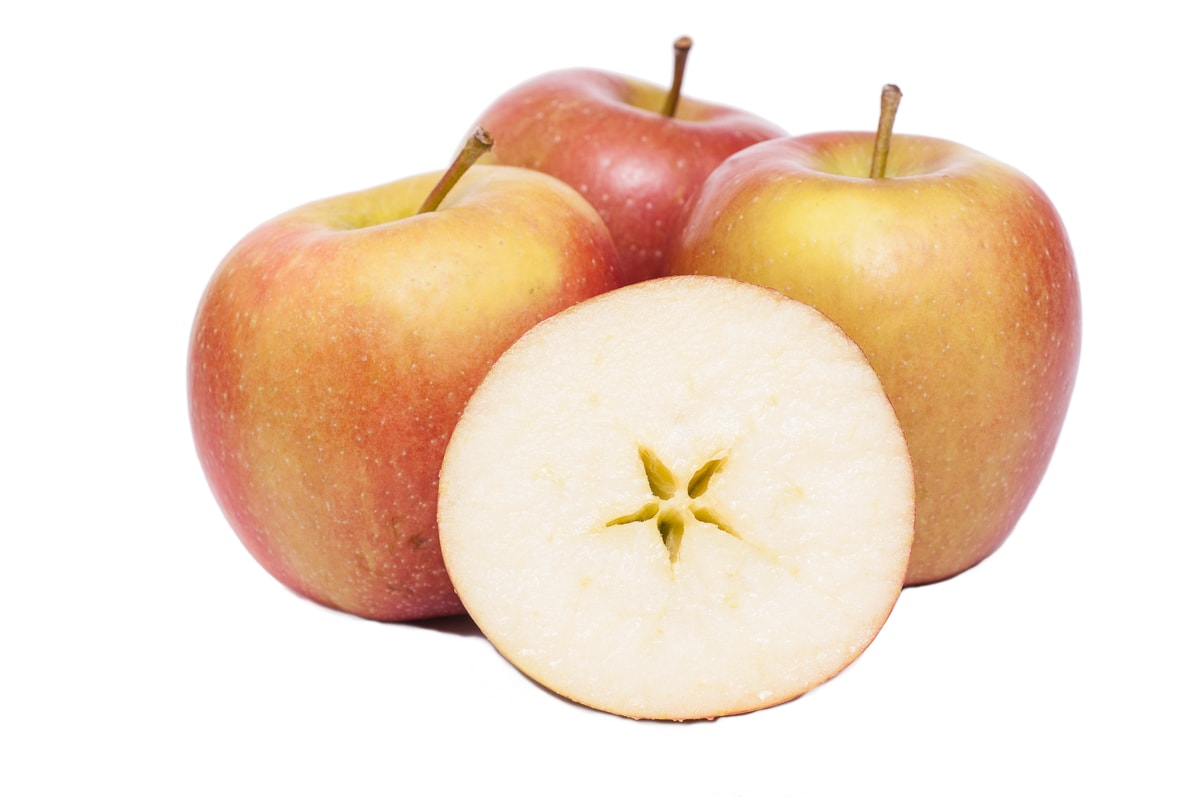 Braeburn
Another crisp apple that can stand up well in any recipe would be the Braeburn. They can stand firm in pies and baked cakes without becoming mushy. They're a great pick for our apple cinnamon pancakes.
Pink Lady
Not just for fresh eating, Pink Lady apples have a good balance between sweet and tart. It will also hold its shape during baking. You can even use them in your breakfast oatmeal. You'll love our Apple Cinnamon Oatmeal.
Fuji
Fuji apples are extremely popular for a good reason: they're crispy and sweet! They are excellent for fresh eating and baking as they can hold their shape in recipes.
Cortland
Cortland will also hold its shape and have a good balance of sweet and tart flavor, which can be perfect for an apple pie.
Golden Delicious
Golden Delicious is one of our favorite apples to pick. They are perfect in a pie when paired with a Granny Smith or a Braeburn to enhance the mild flavor of the Golden Delicious.
Jonagold
The sweetness of Jonagold makes them perfect for most apple recipes, like stuffed baked apples or an apple tart.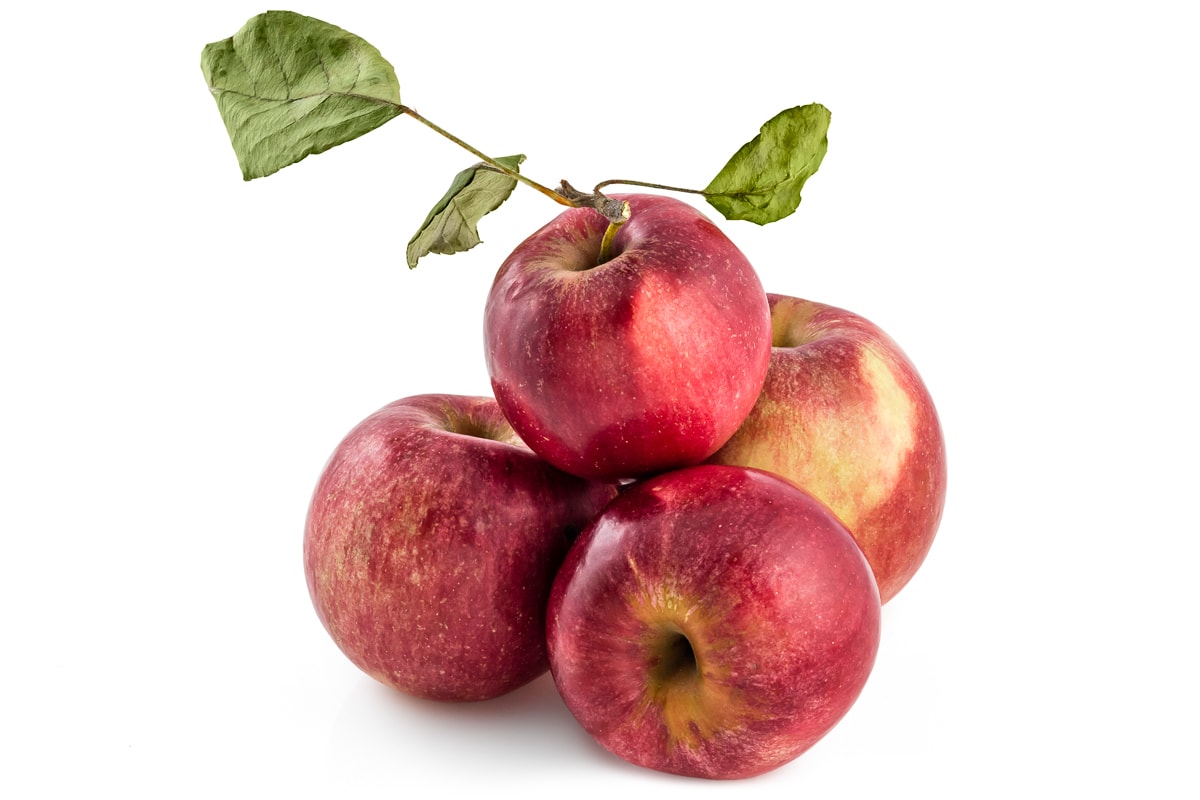 Jonathan
Jonathan apples can hold their shape while baking and they have a tart, spicy flavor.
Winesap
Winesap apples have a nice complex flavor ranging from a spicy, sweet, and almost savory note. They hold their shape and work in any apple recipe you're taking on.
Best Tart Apples for Baking
Braeburn
Cortland
Granny Smith
Jonathan
Pink Lady
Best Sweet Apples for Baking
Fuji
Golden Delicious
Honeycrisp
Jonagold
What recipes need a combination of sweet and tart apples?
Combining sweet and tart apples will give you a better flavor profile in your baked apple recipe. We love using a combo of apples, sometimes 2 or 3 different types. This also goes for other recipes, like our homemade apple cider.
We often mix Granny Smith for the tart with any of the sweet apples like Fuji, Golden Delicious, Honeycrisp, or Jonagold. Granny Smith will always be our go-to baking apple for flavor, texture, and tartness that compliments the sweetness in any baked apple recipe.