Learn how to keep birds out of the garden with this foolproof tip! A tried and tested way of keeping birds from eating all your fruits and vegetables.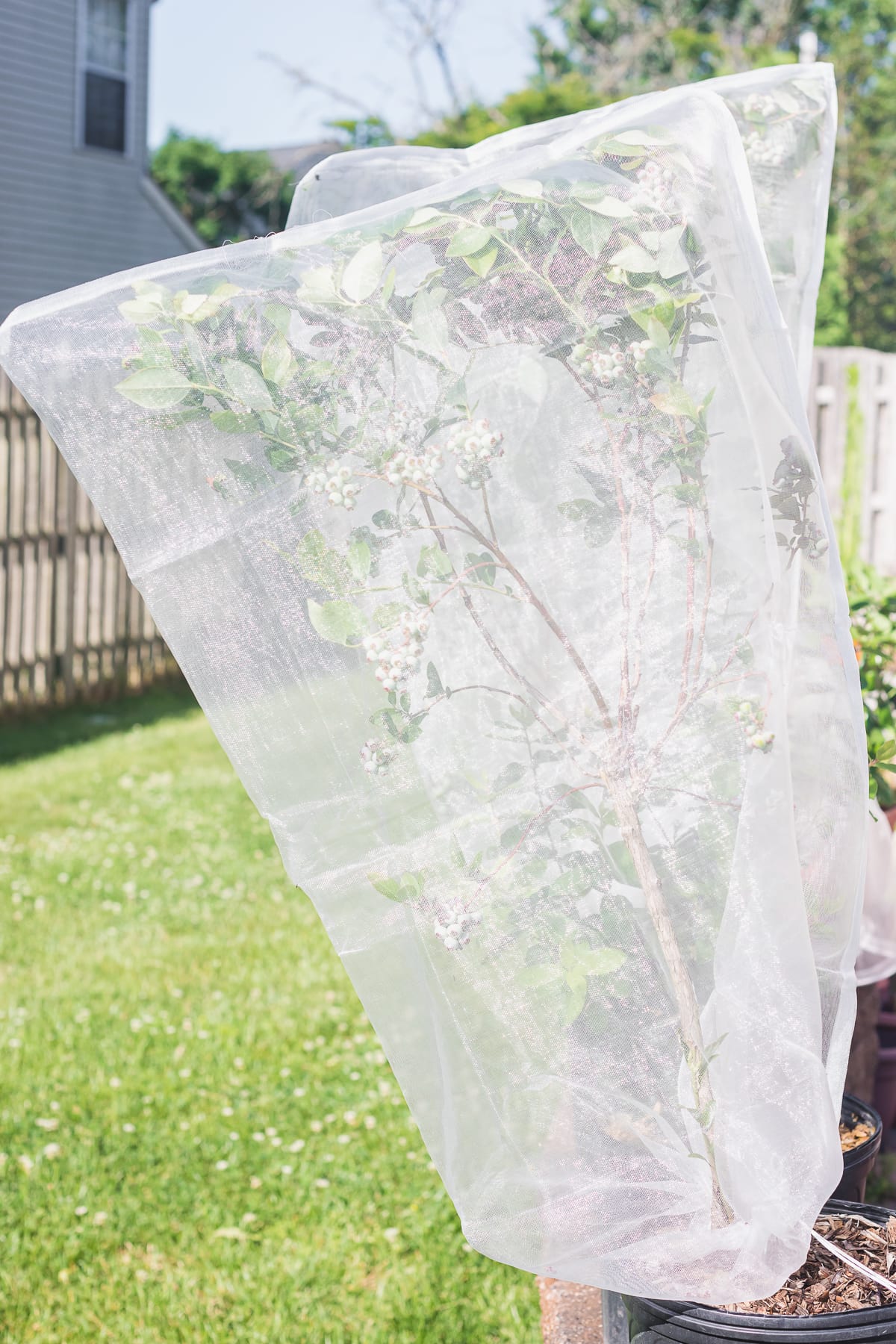 Birds are typically welcomed in the garden as they eat different insects that may harm your plants, as well as help, pollinate flowers, but they can also be a problem when it comes to eating your ripe fruits and vegetables.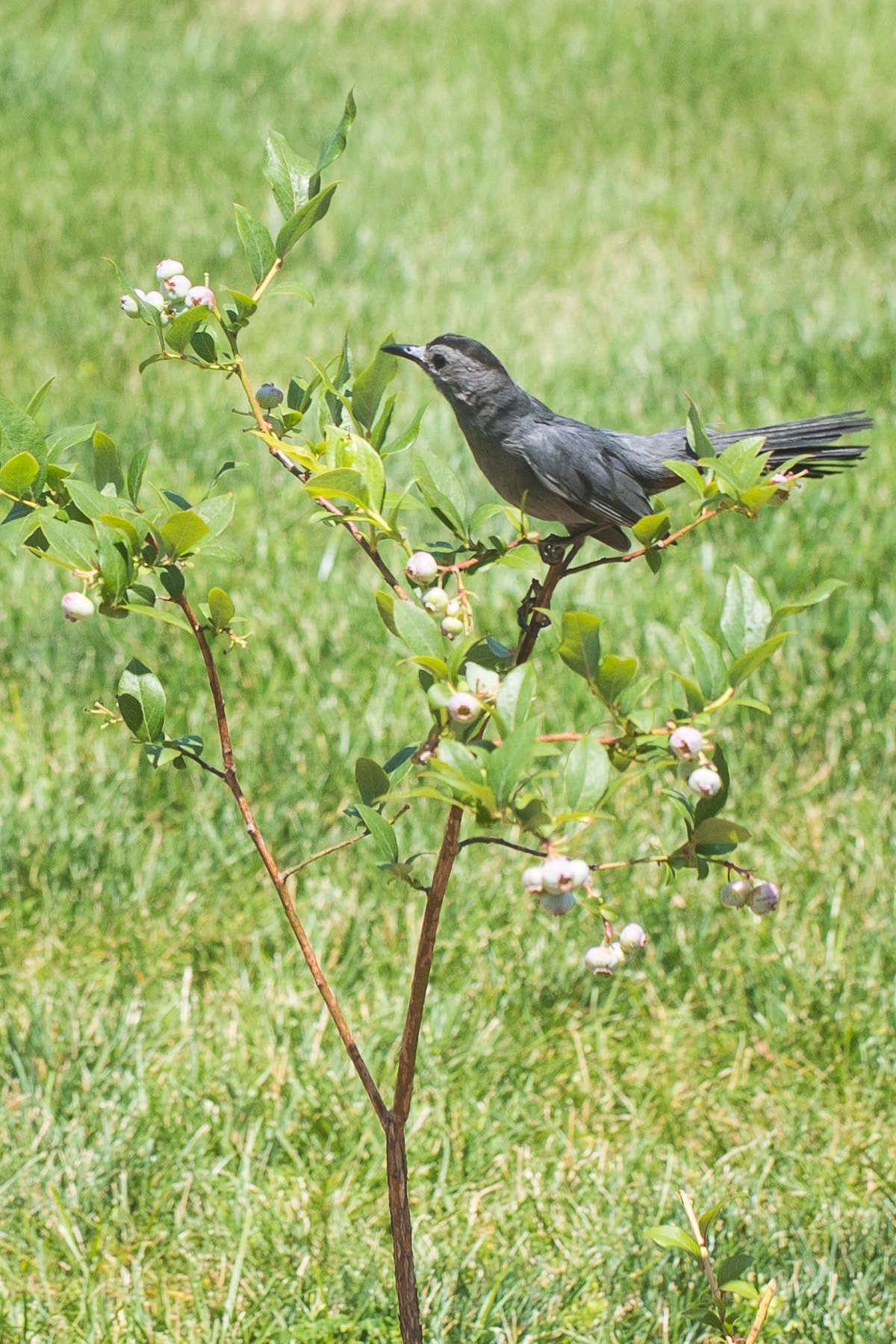 Why are they doing this? They could simply be thirsty, but in our experience, they have a massive appetite for ripe berries and tomatoes. They will eat whole berries, like our blueberries. Birds will just peck tomatoes leaving a big hole in them to get the water.
Below you can see our blueberry bush with a single blueberry left. The bird attacking this bush has not waited for them to ripen and has pecked and eaten all of the berries, green included.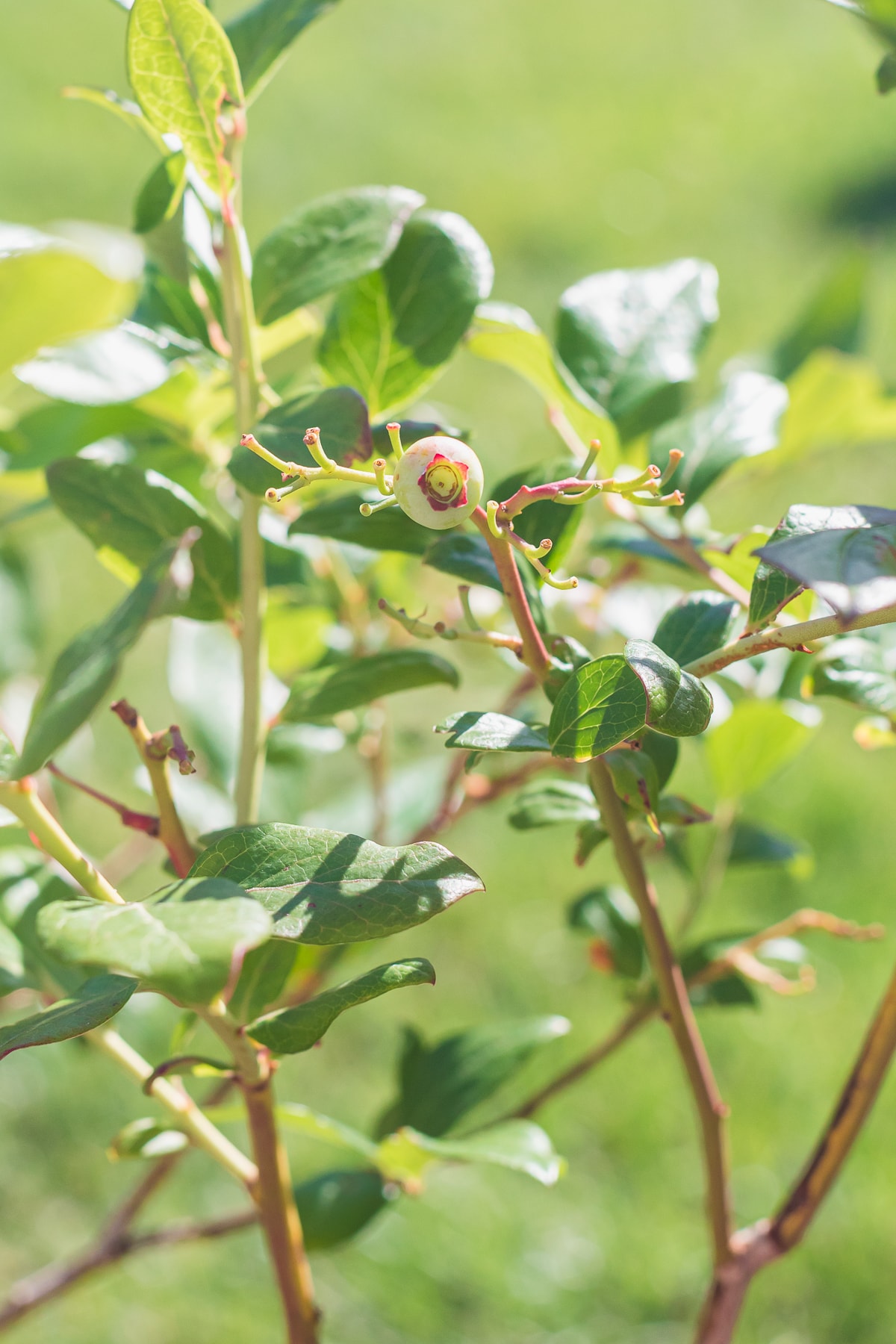 If you grow fruit trees you mostly have dealt with how to keep birds from eating all your blueberries, peaches, cherries, or any other ripe fruits. Don't forget, a tomato is a fruit!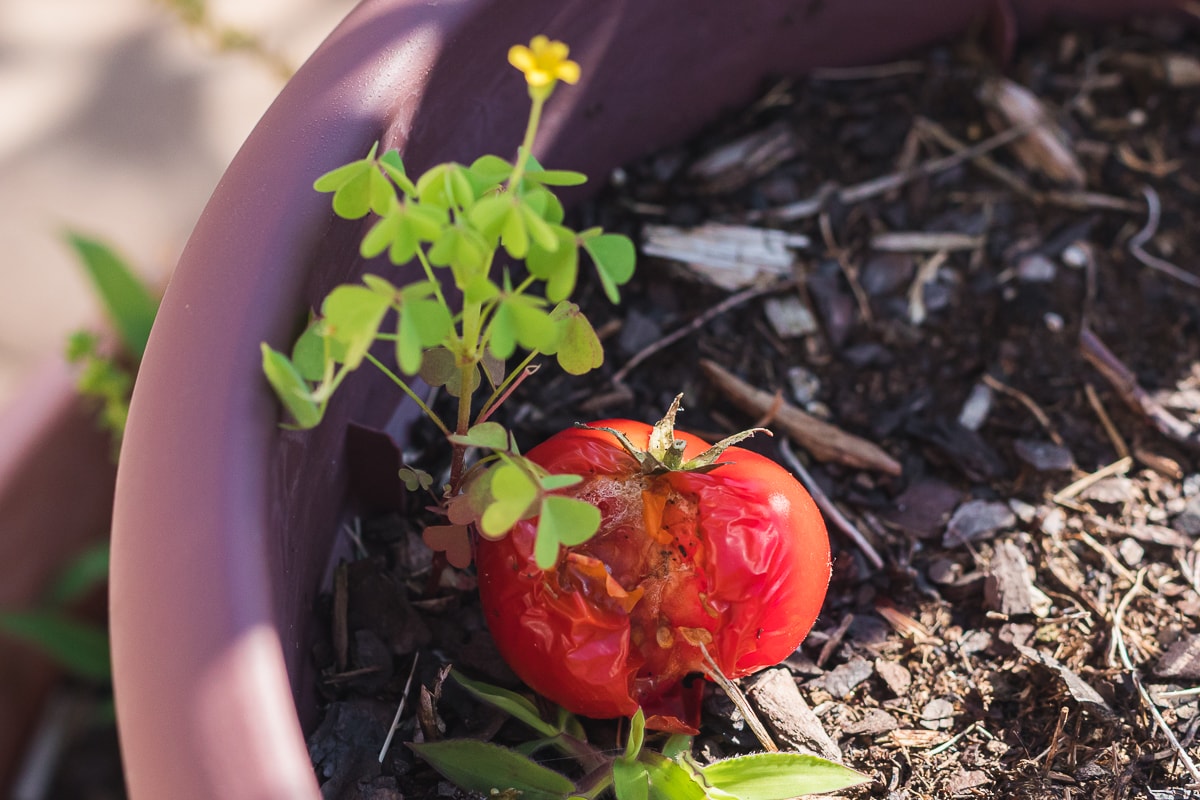 This year we purchased 4 blueberry bushes and 2 blackberry bushes. All of our blueberries are nearly picked clean from the birds in our area. They have had some help from chipmunks and rabbits, but it was mainly the birds. In our case, there's a mainly a single bird going after most of our crops and it doesn't matter if they're ripe or not, he's going after them.
There are many options to deter birds from your garden, but do any of them actually work?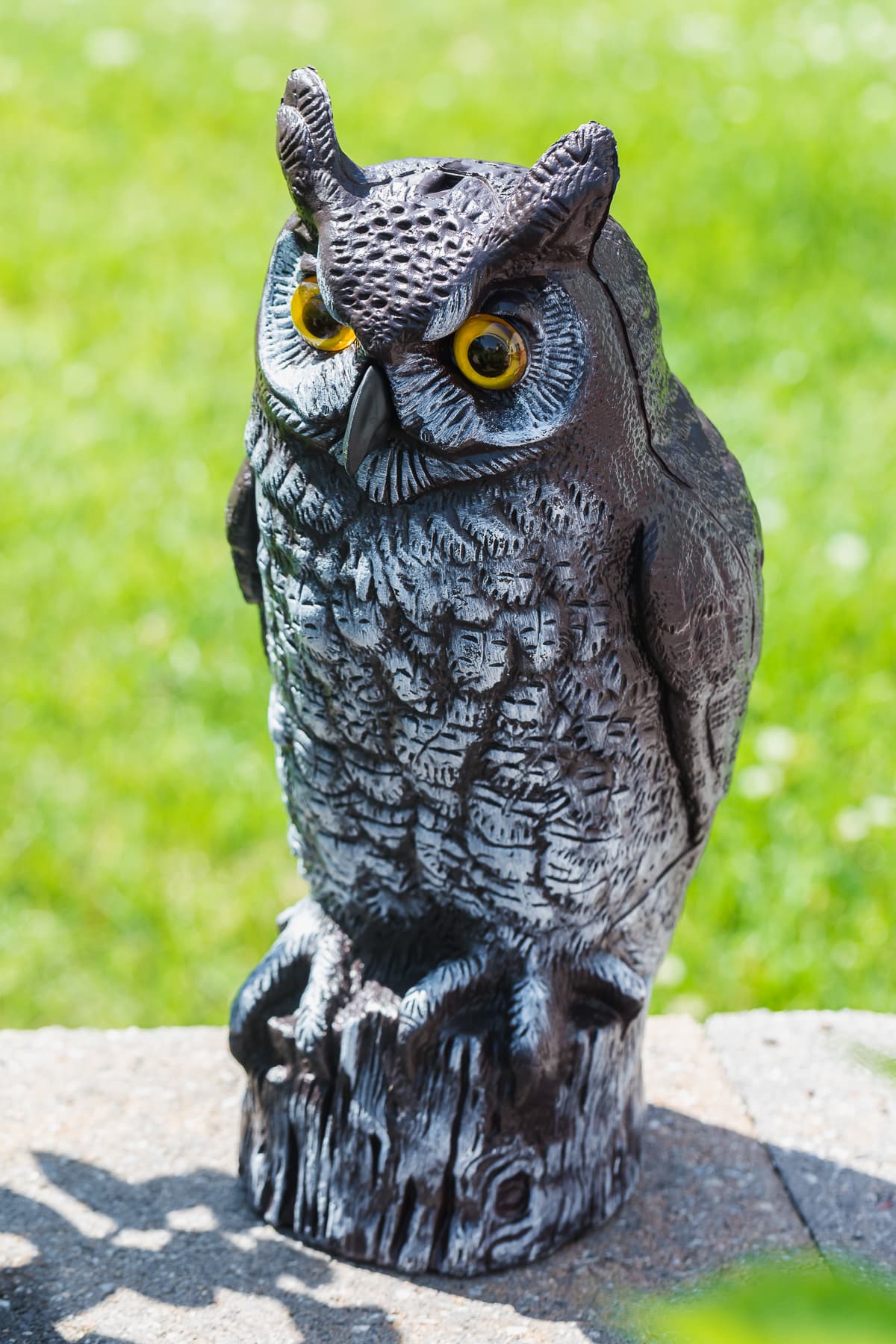 We tried and it failed:
Deterrents: Birdape, Pinwheels, CDs: Made no difference aside from wasting money.
Scarecrow and Fake Owl to scare birds: We actually thought the owl would work, but unfortunately it may be another waste of money. Fortunately for us it was something we already had as there was a bird attacking our car and pooping on it multiple times daily, for this bird, the owl worked. However in the garden it wasn't long before the birds were using the fake owl decoy as a perch.
Things we couldn't try due to avian flu:
Birdbath: You may have heard that the birds could be thirsty a bird bath seems like a great idea. Instead, it may invite more birds to your garden to feast, for this reason be sure to place any birdbaths away from the garden. We did place a nice large bowl of water that could be used, but they showed no interest.
Bird feeder: Again, like the bird bath it can offer your friends something to eat instead of your harvest. Place in an area away from your garden.
Both of these are options been advised against doing so due to avian flu spread.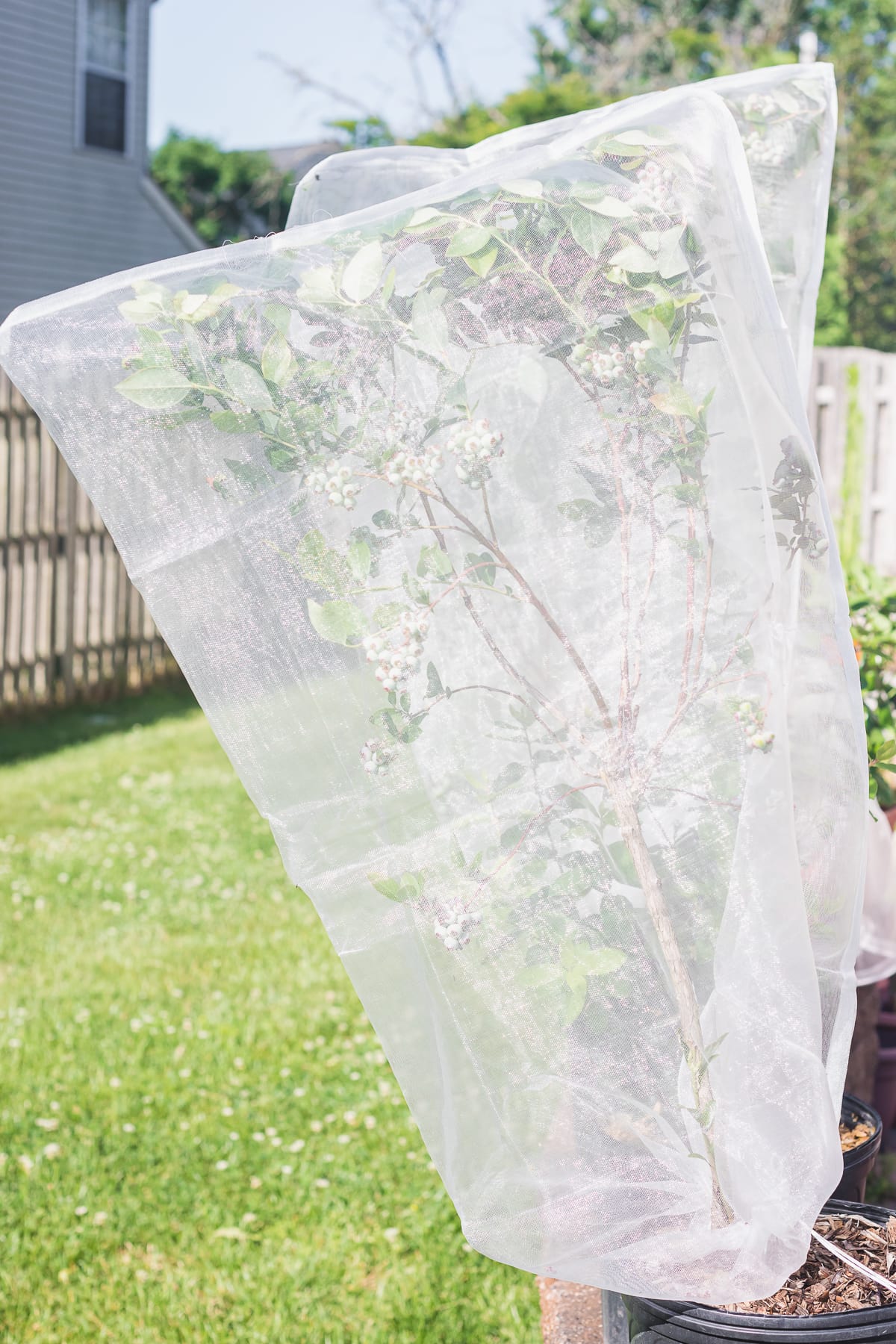 How to keep birds out of the garden
Bird netting or butterfly netting: This must be used carefully or it could actually become dangerous for birds causing them to become trapped and tangled in the netting if it's not taught. For this reason, we advise using this with caution even though it does work, it's not our favorite option.
Large netting cover bags with drawstring: These bird and insect netting bags are excellent for bushes as you can place them right over the fruiting bush and then use the drawstring to close it. The holes do not allow any bad bugs in either. Use this once the fruit has already been pollinated. Another option is using smaller mesh bags, like organza bags. The small organza bags can be placed individually right over the fruit or vegetables.
Garden Fleece: Not only is garden fleece great for protecting plants from frost, but it can also protect them from birds. We suggest using gardening fleece after pollination.
Build an enclosed garden or greenhouse: Not only can you keep out birds, but also deer, chipmunks, rodents, and more. You can use chicken wire around your enclosure and bird netting overhead. Whenever using a cage for your garden or building an enclosure don't forget to put groundhog wire underneath as well.
In short, what really works to keep birds out of the garden is using a barrier to prevent them from getting the fruits and vegetables.
As much as we love seeing birds enjoy the fruits of our labor, they can quickly clean a tree or bush from all of the fruit leaving nothing to harvest. Things like birds eating your garden can quickly discourage any new gardener or even seasoned gardener. Don't let it make you want to completely give up gardening, with these simple tips on how to keep birds out of the garden you can enjoy your harvest too.