All about butternut squash, from how to pick out butternut squash, how to cook it, how to store it, plus butternut squash recipes!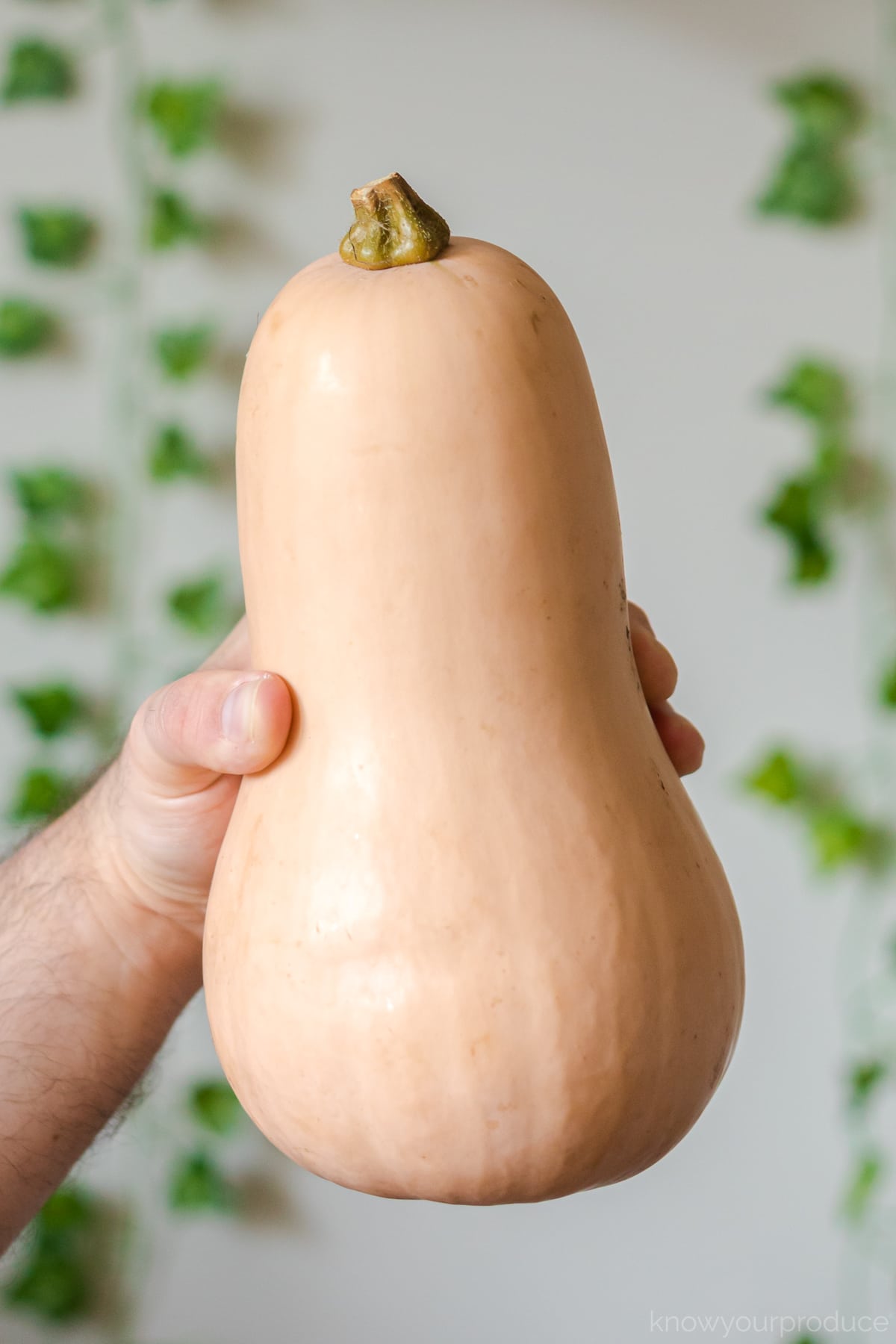 FUN FACT: You can eat the seeds from butternut squash! Bake them just as you would pumpkin seeds. (how to roast seeds)
Butternut Squash has a lovely sweet flavor and silky smooth texture. Our favorite way to enjoy Butternut Squash is baking it. Baked Butternut Squash gets even sweeter when you bake it. Simply peel the outer skin with a potato peeler, slice in half and remove seeds, chop up and cook as desired. It's one of our favorite winter squashes. Butternut Squash is low in calories, rich in dietary fiber and phyto-nutrients.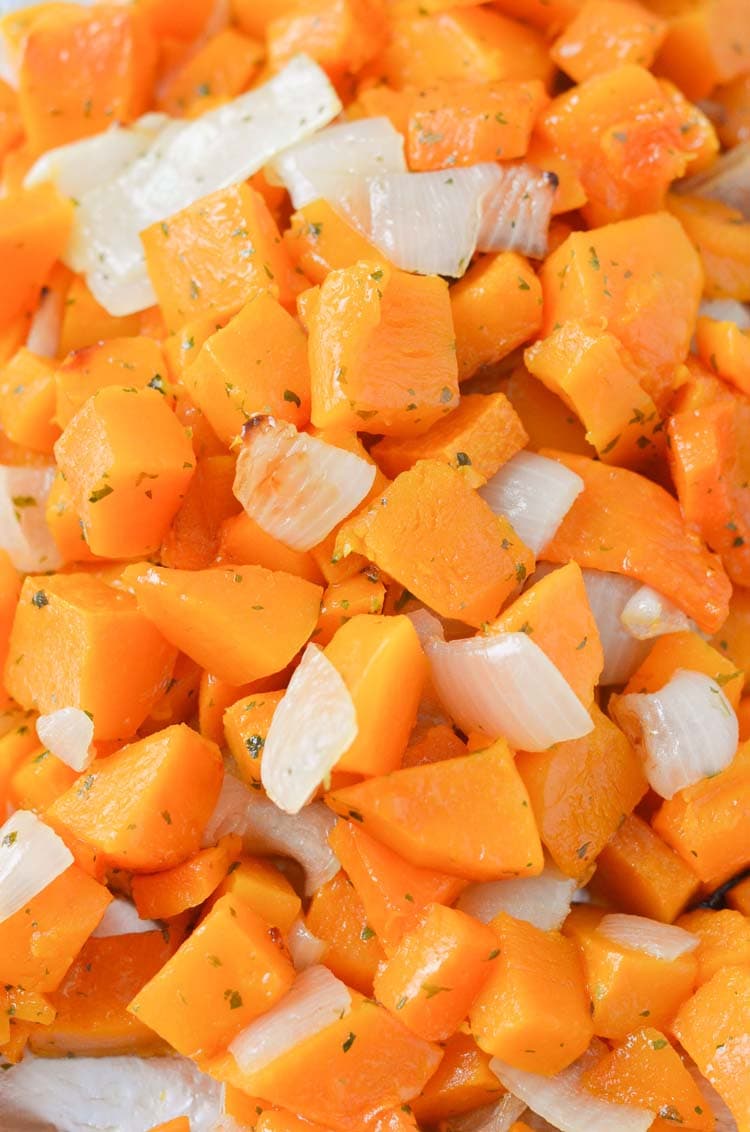 It's a great swap out for certain ingredients or even on its own for diet programs. We try to live a healthy lifestyle, and we always have butternut squash in the house.

It's rich in B-complex vitamins like folates, riboflavin, niacin, Vitamin B-6, thiamin, and pantothenic acid. By eating butternut squash, you'll also have plenty of minerals like iron, zinc, copper, calcium, potassium, and phosphorus.
Get your mini chef involved in the cooking process. We call Butternut Squash a candy veggie – it's so sweet AND nutritious.
WHEN IS BUTTERNUT SQUASH IN SEASON?
Summer and fall is prime season for squash, but since they store so well you can find them year-round.
HOW LONG DOES IT TAKE TO GROW BUTTERNUT SQUASH?
Butternut squash growing season is approximately 110-120 days from fruit maturation. Start about 6 weeks before the last frost in your area.
HOW TO STORE BUTTERNUT SQUASH
Butternut squash will keep for 2-3 months in a cool, dry place.
HOW TO CHOOSE BUTTERNUT SQUASH
Look for a squash that has no large pits, cracks or soft spots. You'll want to pick one that has a hard rind and feels heavy. Stem and rind should show no damage.
CAN YOU FREEZE BUTTERNUT SQUASH
Absolutely, and it freezes really well! Remove skin, chop and blanch for about 5 minutes before freezing. Or you can do it without blanching but it stops the enzymes from degrading the fruit. Freeze for up to 8 months.
RECIPES WITH BUTTERNUT SQUASH