All about Pineberries (pineberry), from how to pick out pineberries, how to eat pineberries, how to store them, and more.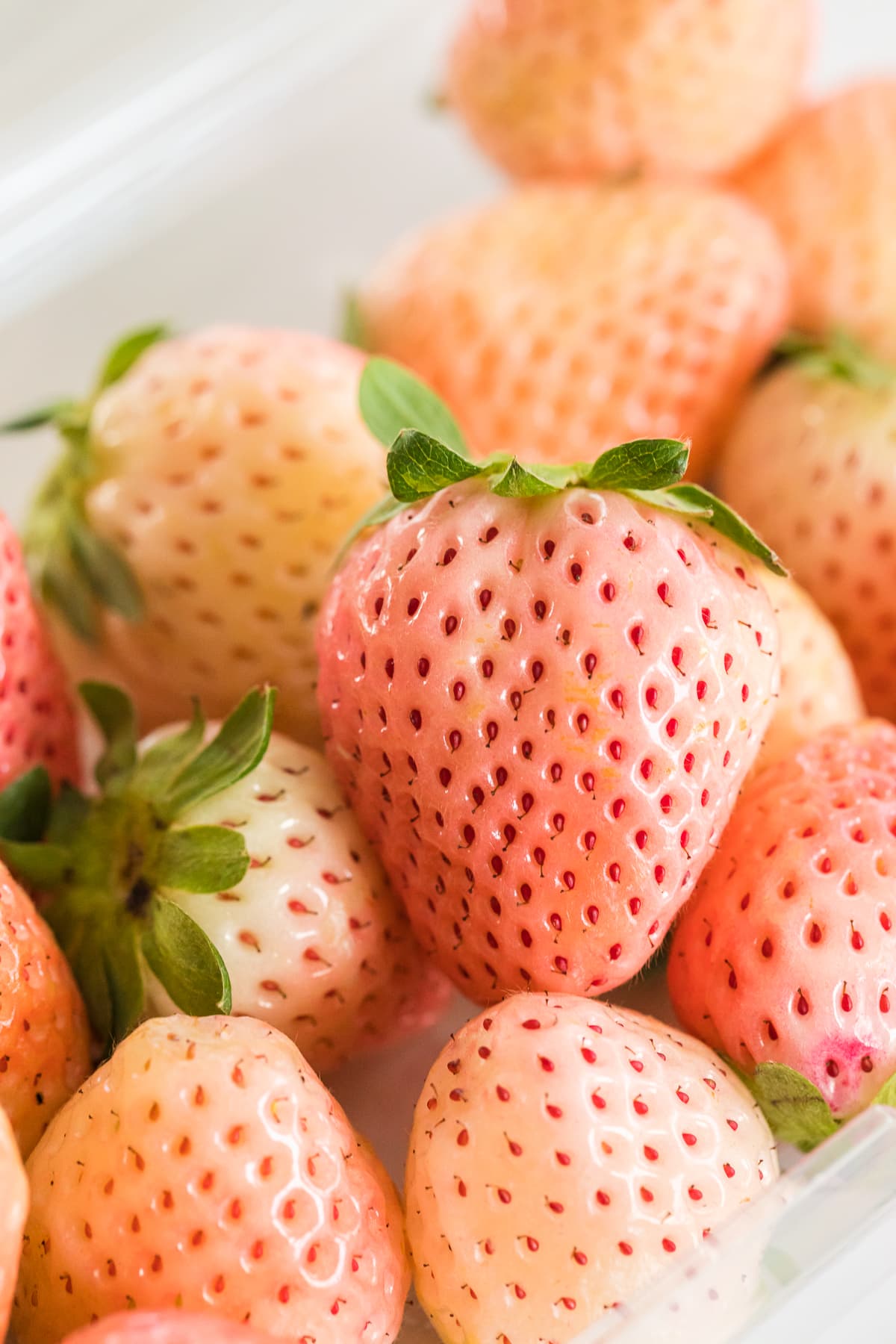 What are pineberries?
Pineberries also known as pineberry develop a blush pink hue, sometimes only white, unlike regular strawberries that are fully red. When ripe they should have a pretty pink blush color with bright red seeds. They are also non-GMO.
What do pineberries taste like?
They have the flavor of strawberries, but also notes of pineapple.
Pineberry benefits
Pineberries are a nutritious berry just like strawberries. They're a good source of folic acid, phosphorous, and vitamin C. Don't forget about fiber and antioxidants!
When are pineberries in season?
Pineberries are in season during the late spring to early summer, just like strawberries.
How long does it take to grow pineberries?
Pineberries are best planted in the spring when the ground is warm and there is no longer any danger of frost. Pineberries planted from seeds, like strawberries, may bear some fruit their first year, but nothing substantial.
Pineberries will not be established and grow until their second summer.
How to store pineberries
Once you purchase your pineberries you should keep them refrigerated and enjoyed within 5-7 days.
We recommend washing them just before enjoying them to keep them firm and fresh.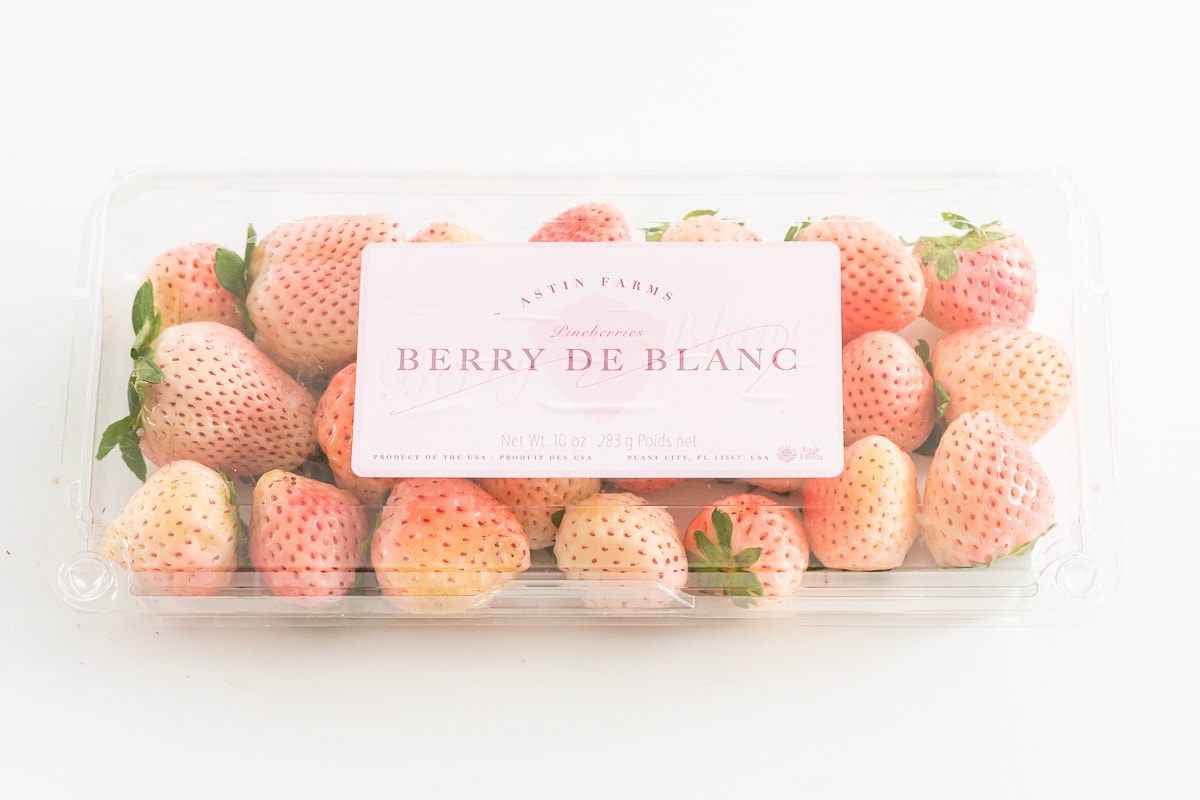 How to pick pineberries
Look at the seeds on the pineberries, they should be bright red and that is how you will know they are ripe. They should have a slight pink blush as well, not completely white.
Can you freeze pineberries?
Yes, you can freeze pineberries. To see a detailed method on how to freeze pineberries see our post on how to freeze strawberries.
How to freeze pineberries
Wash and dry the pineberries.
Cut the pineberries into desired pieces or keep whole, but remove the hulls.
Place the pineberries on a lined baking sheet with a little bit of space in between them so they don't stick together. We suggest using parchment paper or a Silpat Non-Stick Baking Mat on a cookie sheet when freezing, if not the pineberries will stick to the cookie sheet.
Once the pineberries are fully frozen place into freezer containers or bags (we like using Stasher Bags) and enjoy as often as you'd like!
How to enjoy pineberries
We like enjoying them fresh, but you can also use them just as you would strawberries!