Learn how to cut a cantaloupe! We're showing you how to cut a melon into wedges and chunks without the rind and can also be done for watermelon, honeydew, and other melons you want to cut for fruit salads, recipes, and snacking!
Are you ready to learn how to cut melon? Awesome! Let's go!
No clue how to pick out a cantaloupe? read all about cantaloupe!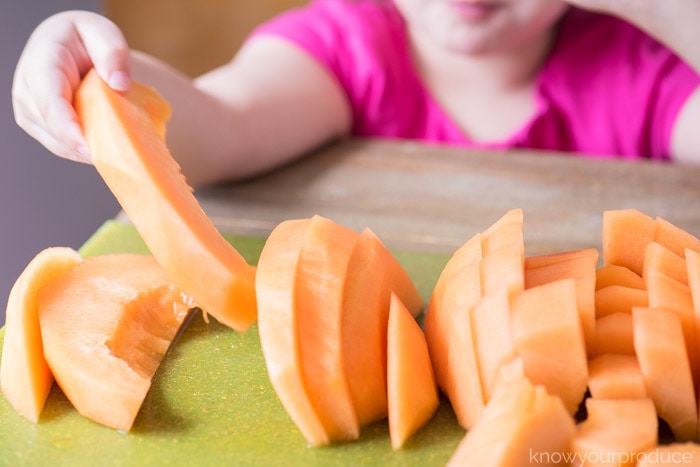 how to cut a cantaloupe
First, you'll want to wash your cantaloupe. Cantaloupe is sometimes the cause of a listeria outbreak, so give your cantaloupe a good wash before slicing into it.
Why wash if you're just not eating the skin? When you cut into the skin you cut the bacteria into the flesh.
Once your cantaloupe is washed you can start to cut, the first cut is on the bottom. When you do this you want to create a flat base so the melon can stand up without wobbling or rolling off.
After you cut the bottom you can repeat on the other side and cut off the top.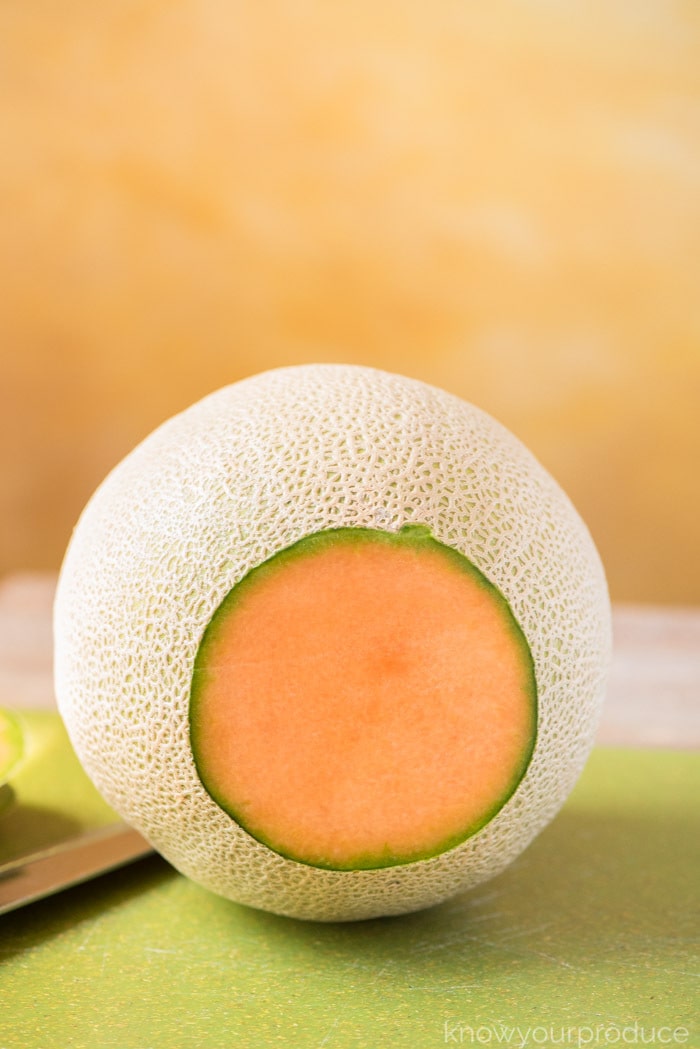 Standing cantaloupe, perfect! This creates a stable base for the next steps.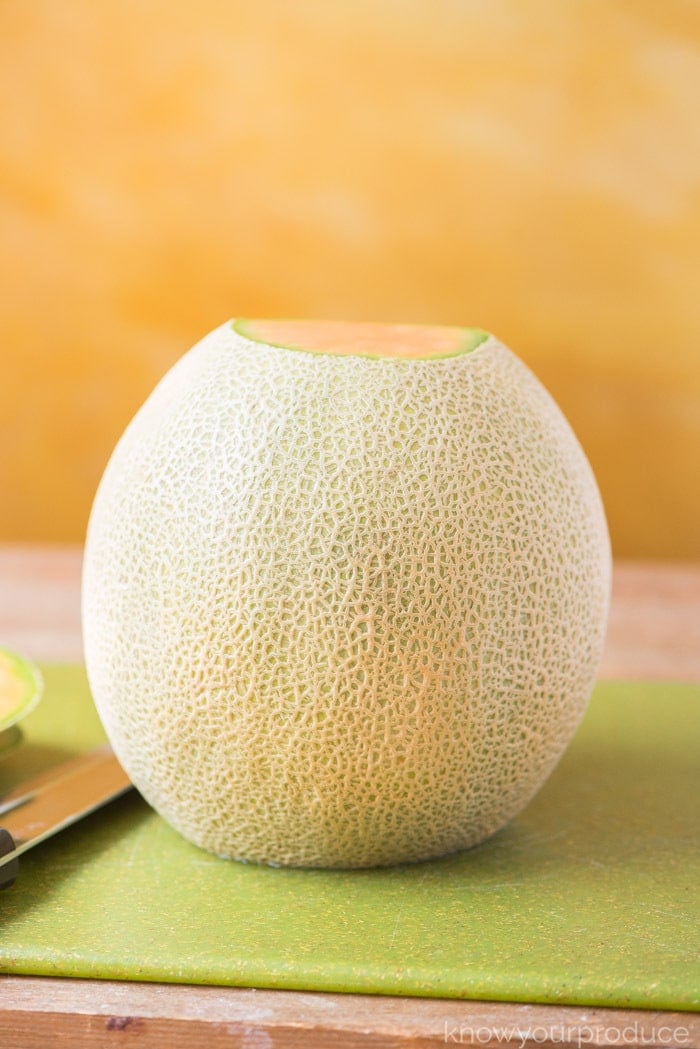 Take your knife and start to cut off the rind.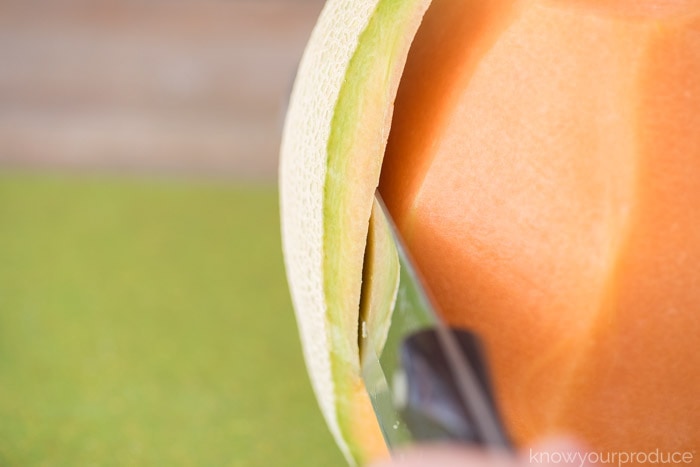 Get as close to the rind as you can, but make sure you're cutting off the green, try not to cut off too much of the orange flesh.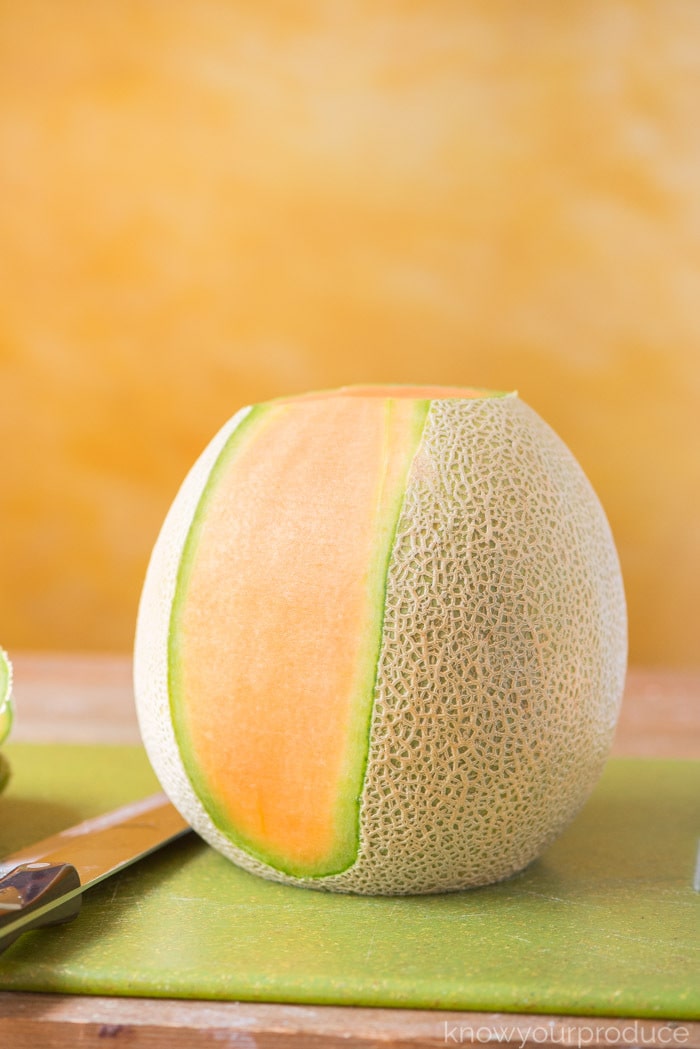 Keep cutting until all of the cantaloupe rind is removed. Then you can cut the cantaloupe in half.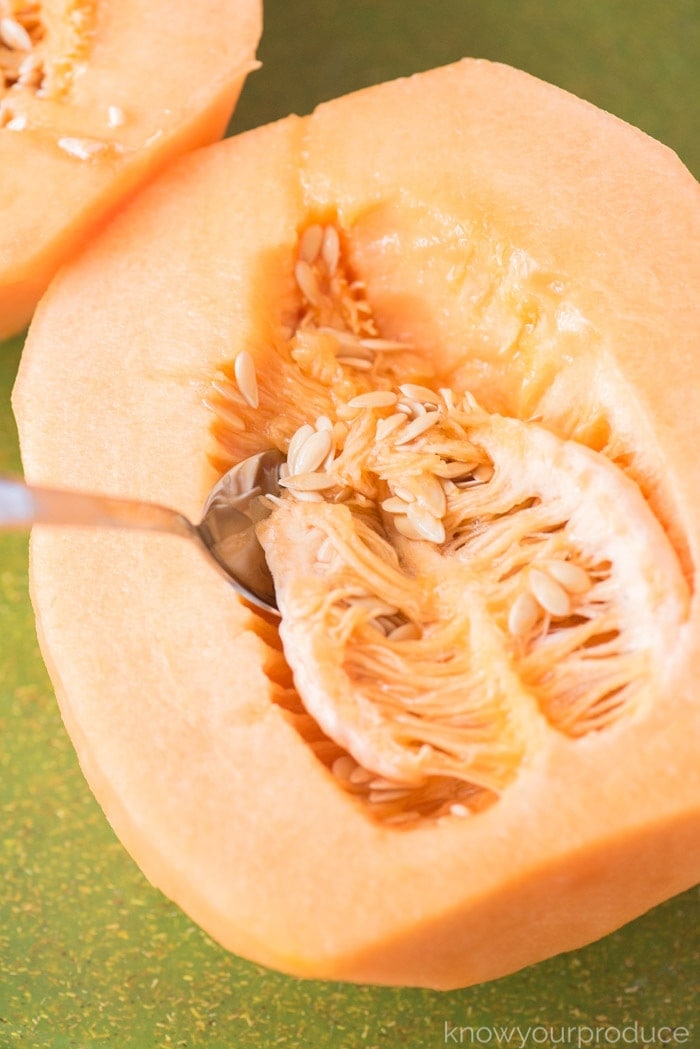 Scoop out all the seeds until your melon looks like ours below.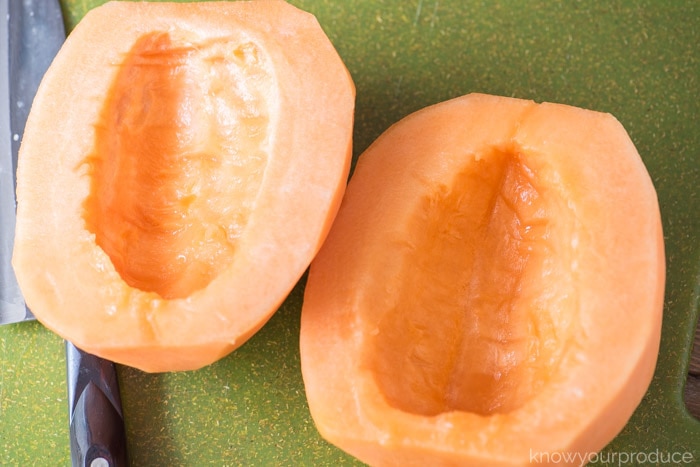 Now you can slice your melon into wedges and keep as is or go further and cut it up into chunks.
You can follow our steps on how to cut a cantaloupe for other melons as well.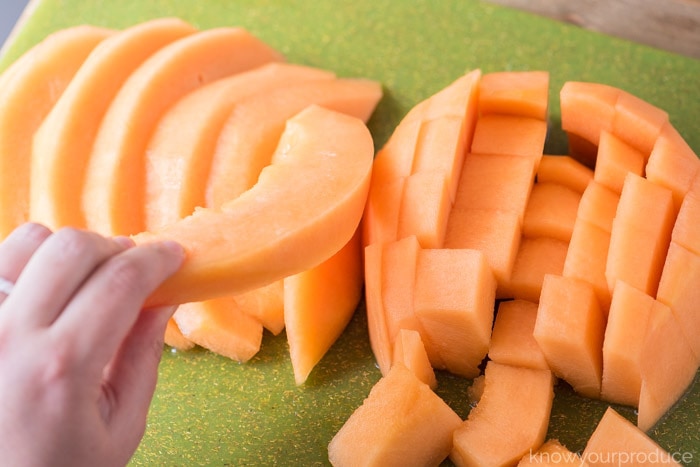 Both kids and adults love and enjoy fresh cantaloupe, there's no reason to buy prepackaged fresh cut fruit from the grocery store. Instead, buy some ripe cantaloupe and cut it up yourself. You make sure it's fresh and you save some money too!
When you cut up fresh fruit at home you'll have more too! Store in a glass container with a lid or even a reusable silicone bag.
can you freeze cantaloupe?
Yes! If you can't finish your fresh cut cantaloupe you can freeze for later. We usually use frozen cantaloupe for sorbet, smoothies, slushies, or snacking on frozen.