Roasted Red Pepper Macaroni and Cheese, creamy and delicious – sure to be a family favorite recipe!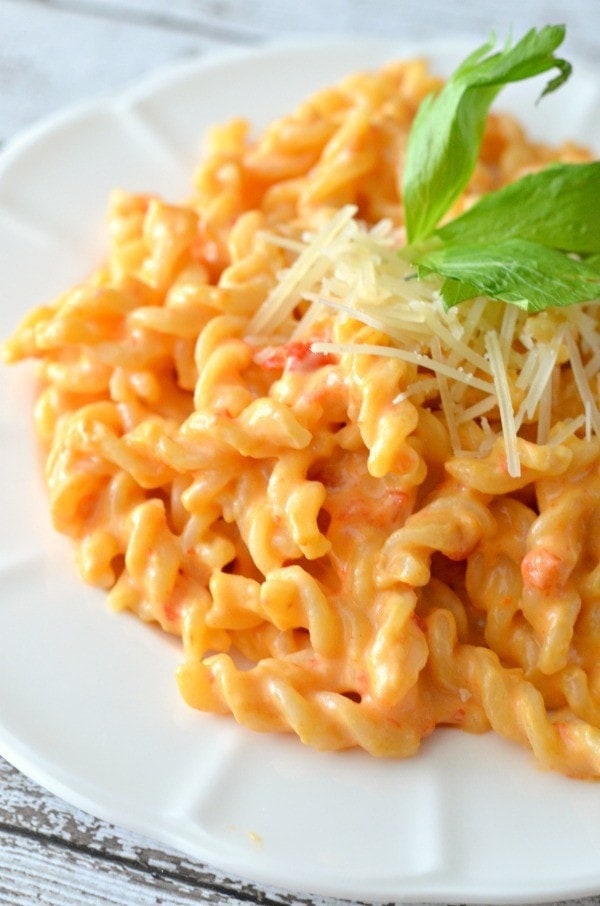 this post contains affiliate links – if you make a purchase through the link we earn a commission, thanks for supporting our site!
Roasted red peppers blended and mixed into a delicious, rich and creamy mac and cheese! Our daughter is a huge fan of pasta.  We try to limit pasta to once a week and when we have it we like to have fun.  She loves colorful food and it has to have flavor!   By adding roasted peppers into her otherwise white mac and cheese we get a pretty orange mac and cheese! The smoked paprika in this recipe really gives it a little something special, definitely a good thing!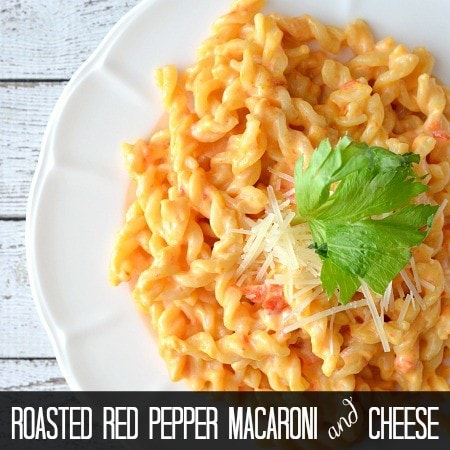 The other day I shared a post on how to make roasted red peppers, so be sure to check that out if you're not sure how make them.  This roasted red pepper cheese isn't just excellent on pasta it's also perfect for pretzel dip, cheesy veggies, or on french fries!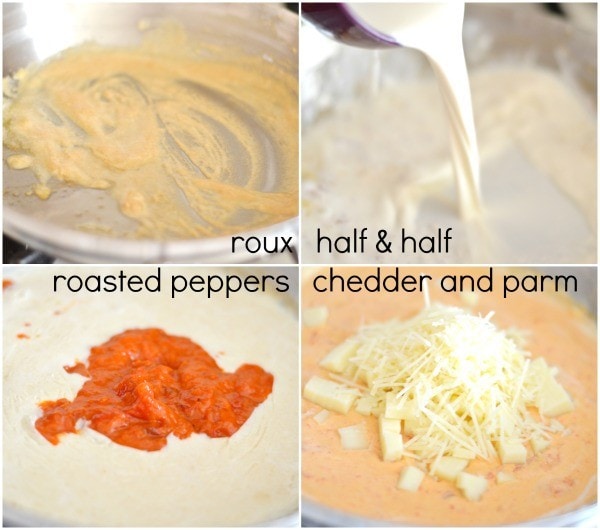 I love using my stainless steel pan, but you can use nonstick if you prefer.

Roasted Red Pepper Macaroni and Cheese
Ingredients
1½ teaspoon butter
1½ teaspoon flour
½ cup half & half
½ roasted red pepper, pureed
4 ounces chopped or shredded white cheddar cheese
1 ounce shredded parmesan cheese
sprinkle of smoked paprika
Instructions
In a sauce pan melt butter, once melted and bubbly add in the flour until your roux is nice and combined. Put the heat on medium-low and add in the half and half mixing until it's combined with the roux. Add in the roasted pepper, stir to combine. Mix in the cheddar, parmesan, and paprika mixing until the cheese is fully melted. Add to desired amount of pasta and keep the remaining cheese mixture in the fridge for 2-3 days.
Did you enjoy this post? Click here to pin it for later.  Also check out all of our other favorite Pepper recipes and posts on Pinterest!