All about Limequat, from how to pick out limequats, how to eat limequats, how to store them, and more.
What are limequats?
Like mandarinquats, the limequat is a cross between two fruits. The limequat is a cross between a Key lime and a kumquat. Just like kumquat and mandarinquat, you can eat the peel, but they contain seeds that should be discarded. They're also small in size and shaped like a teardrop.
Below is a photo of mandarinquats.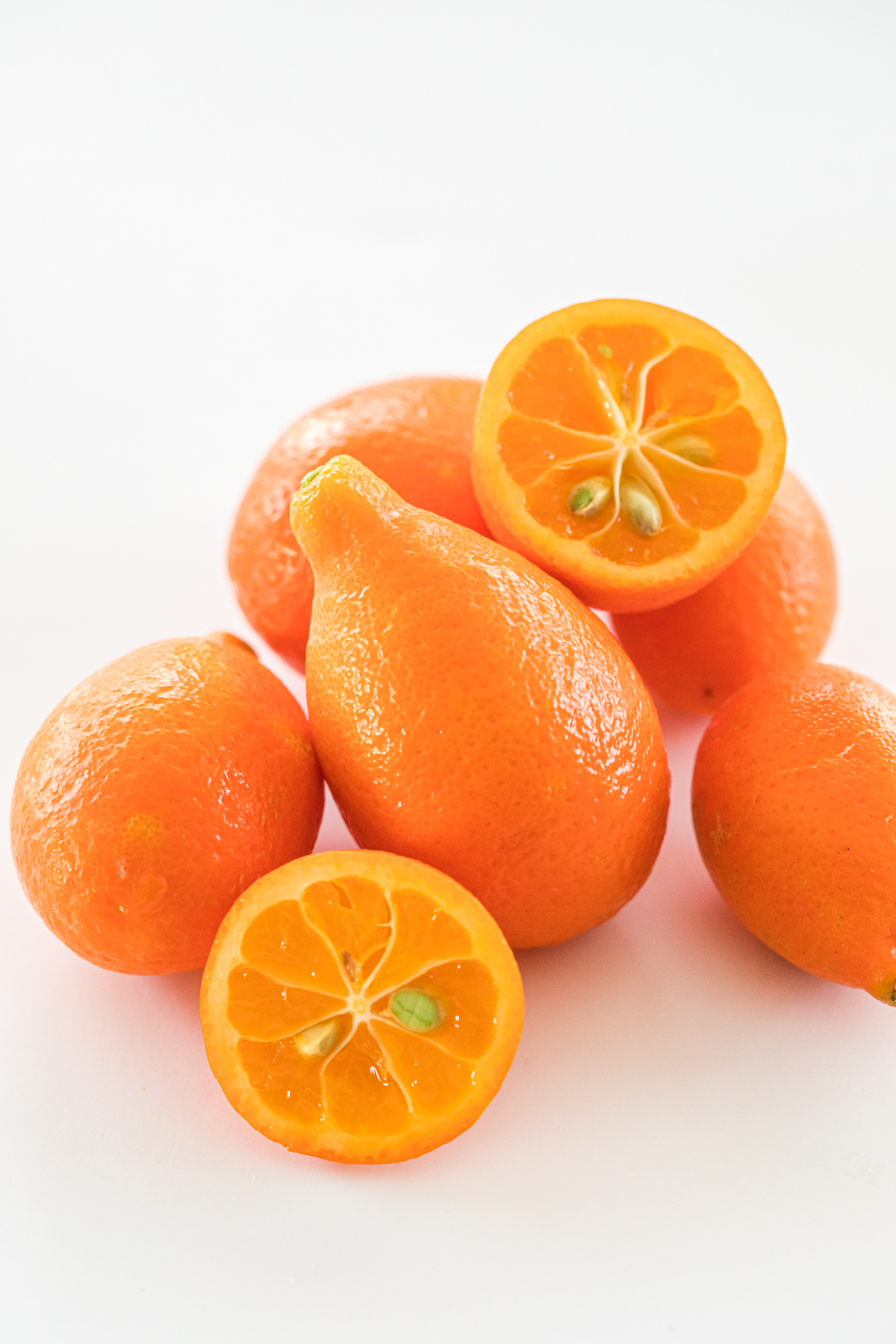 Limequat Fruit Benefits
Limequats are a good source of vitamin C, fiber, and folic acid.
When are limequats in season?
Limequats are in season during the citrus season, around November through March.
What color are limequats?
Limequats are typically picked from a limequat tree when they're green, and then they turn from green to yellow and sometimes to a yellowish orange.
How to eat limequats
Wash the limequats and then slice them in half or into slices and discard the seeds. Enjoy the citrus, rind, and all. We do compost the top as well, as it can be a bit tougher.
How to store limequats
Mandarinquats are best stored in the refrigerator.
How to pick limequats
You want to pick limequats that are shiny and firm, not squishy.
Can you freeze limequats?
You can, but it's not suggested. If you stocked up on a sale, we would reserve freezing this for smoothies or ice cream type treats only. Of course, with seeds removed.
How to enjoy limequats
We like to enjoy them sliced, in salads, in desserts, drinks, sorbets, jellies & jam, and you can even candy them like you would citrus slices.
How to Eat Limequats
All about Limequats, from how to pick out limequats, how to eat limequats, how to store them, and more.
(click stars to vote)
Print
Pin
Ingredients
1

cup

limequats

vegetable wash

water
Instructions
Wash the limequats with vegetable wash and water.

Place the limequats on a clean cutting board and then use a knife to cut it into slices, quarters, or in half.
Nutrition
Nutrition Facts
How to Eat Limequats
Amount per Serving
% Daily Value*
* Percent Daily Values are based on a 2000 calorie diet.
full nutrition disclaimer
The nutritional information is automatically calculated and can vary based ingredients and products used. If the nutrition numbers are important for you we recommend calculating them yourself.